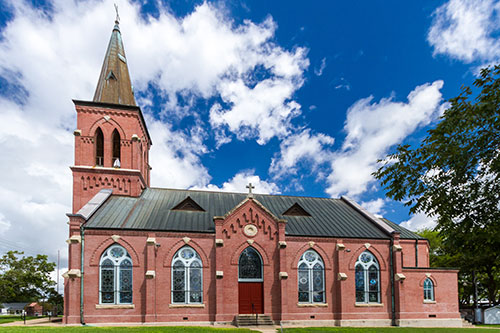 WE BELIEVE IN TEAM BUILDING OF MINISTRIES
We at Truth and Triumph Ministries trust our faith and we know that God is guiding us and with that we have started a group that is in the ministry to help those in the ministry. We are here to help ministries to connect with other ministries all in an effort TO BUILD UP COMMUNITIES all over the world THRU TOGETHERNESS and with the love of JESUS CHRIST our Lord and Savior.
We believe that if we connect churches and ministries together then we can create a greater work for God and we can achieve much more than we could have ever imagined when we tried to do ministry alone.  Most ministries that created churches actually started the churches alone and they continued to do ministry alone, basically they did not reach out to the community to seek the relationship of other churches in the same area.  Seeking a relationship with other churches in the same area can be a great advantage to the ministry of Jesus Christ overall.  When Jesus Christ came to this world he saught the assistance of the disciples and with them he was able to do far  more than if he had done things alone.  We all know that Jesus can do all things but the basis of him being with the disciples is to teach us and to instruct us in knowing that companionship is far more needed in the body of Christ.
Connecting Churches, People, Ministries and others is what it is going to take to make this world a much better place to live in and to grow in and to experience Gods True love in.  We have to make this world a much better place to live in and to worship and share what God has for all his people.  Togetherness is what it is going to take to get this job done of showing Gods True Love to All.
PLACING YOU ON THE PATH OF ENLIGHTENMENT
Joining a church can mean many things to many people. Some seek out God and community when they feel they have lost their way, or are seeking a deeper purpose, or are looking for a way to connect to their family and cultural identity. But it is our belief that the Church, at its core, is about finding love and beauty through God and God's work.
At TRUTH AND TRIUMPH MINISTRIES, we inspire individuals of all ages and backgrounds to bring the Lord Almighty into their lives at every moment - moments of joy, moments of despair, and even those moments in between. We are committed to the teachings of Jesus Christ, and are here to spread His message with loving patience and kindness.